Decking
Composite Decking is a wonderful way to make your garden look completely unique!
Decking
Decking is contemporary and has its place in a garden. It offers living and entertaining space which can look contemporary with accessories such as handrails, posts, spindles and rope which all add to the character and design of the area.
Our decking is built from pressure treated timber. Therefore, the wood is durable and holds up to the wet and icy conditions. Always remember with decking to keep clean and well treated and it will maintain its condition and appearance.
Maplewood Landscapes is one of Hull & East Yorkshire's most popular Decking companies. We provide our service for hundred of customers every year, who all report back with praise due to the quality of work and the customer service that they receive. Not only that, most of them report that we are sufficiently cheaper than the competition, in particular people living in York & Driffield, as local competitors just cannot compete with pricing, why be any different? The difference in price could give you the freedom to choose a more luxurious decking, without having to pay the premium costs, simply by using Maplewood Landscapes.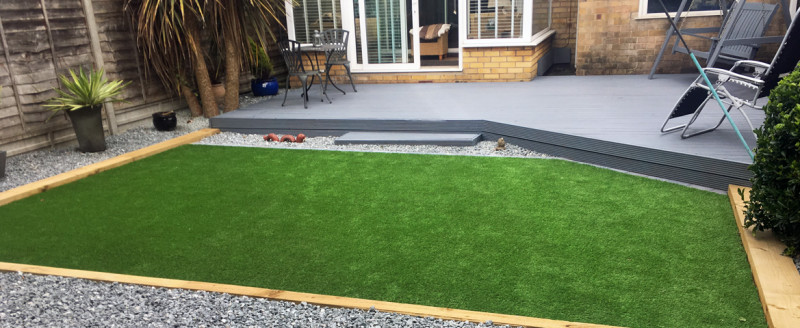 Don't just take our word for it, take a look through our online gallery and see just how good we are at Decking. Many of the pictures are taken from local customers based in the Hull & East Yorkshire area.